Archives and museums Turnhout
Archives & Museums Turnhout incorporate the Beguinage Museum, the National Playing Cards Museum, the Taxandria Museum and the City Archives.
T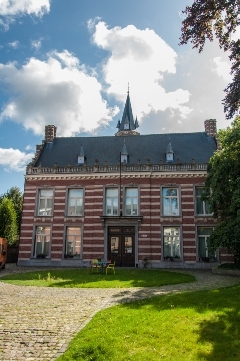 his partnership makes up the knowledge base of Turnhout and the Antwerp Campine region. It also investigates and documents the identities of inhabitants and focuses on the Beguine life and printing industry (playing cards). The different locations show how a poor region managed to develop into a modern industrial one. The collection is housed in the original buildings, which are worth a visit themselves.
In 2004, the Flemish government recognized Archives & Museums Turnhout as a local art institution, initially under the name TRAM 41 (Turnhout Route Archive and Museums).
You can visit the four locations throughout the year for printing demonstrations, special tours, lectures and other activities. Consult the websites for more information:
Archives & Museums Turnhout are a municipal institution supported by the province of Antwerp and the Flemish government. The administrative office is located in the premises of the National Playing Cards Museum, Druivenstraat 18, 2300 Turnhout - +32 14 44 33 98 - archief&musea@turnhout.be