Permanent collection
The museum boasts the largest collection of playing cards from Turnhout and the historical Low Countries. Though the oldest original pieces date back to the early 16th century, the emphasis is on the industrial era (from the 18th century to the present). Turnhout based cartographers made name for themselves in this period. As most of their card games were destined for export, the museum now hosts items from all over the world.
Based in Turnhout, city of printers, it is hardly surprising that the museum pays particular attention to technology. It contains authentic printing presses and imaging equipment. The machinery involves all stages of the past and present production lines, including a gigantic steam engine. Trained printers operate the machinery on fixed days in the month in order to demonstrate the entire printing process. Explanations are given in Dutch.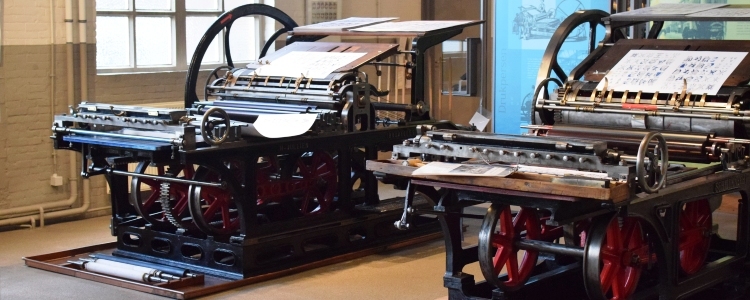 5 of Hearts
Last year a brand-new department was opened within the permanent exhibitions of the museum. This wing consists of two sections: '5 of Hearts' & 'Room of the Future'.
In the '5 of Hearts' section the Playing Card Museum gives an insight into the playing card's history and their use from the late middle ages onwards. It does so across five themes:
1. 'The Devil's Picture Book' deals with some unpleasant side effects of the card game: quarrel, fraud, blasphemy, murder and manslaughter. But then the Church interferes.
2. 'Learning and Pleasure' shows how artists use cards
as a source of inspiration and how playing cards help to educate people and spread satirical messages.
3. 'Freedom or Death' takes us back to the French Revolution. The king is sent to the guillotine and therefore disappears from the card game. At least for a while. Europe is plagued by wars. Fortune tellers exploit these unstable times and use playing cards to look into people's future.
4. In the 19th century both 'romantics' and 'Victorians' play card games with the family. Not all games are equally innocent, though.
5. The fifth and final theme zooms in on the back of the playing card, which is used, among other things, for advertising purposes.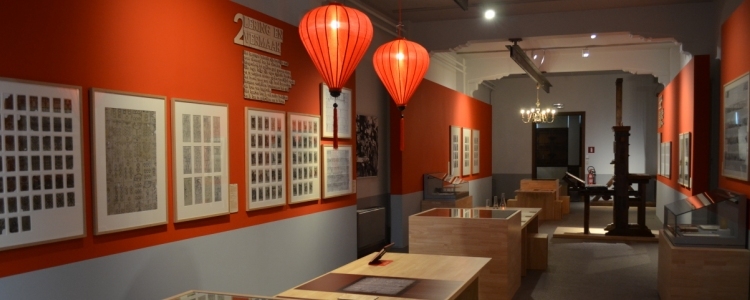 Room of the Future
Those who want some action after all the stories of intrigue in '5 of Hearts' will have plenty options in the 'Room of the Future'.

This room was developed in cooperation with Cartamundi, a world leading manufacturer of playing cards and board games. Visitors can test playing card apps, take part in a digital quiz, play a memory game, consult an interactive time line cloud and dress up to take the most original selfies.
Playing cards not only have a fascinating past, but also a great future!