Fablab 2300
Recently a specialized Fablab has been opened in the National Playing Card Museum. Fablab 2300 is a fully equipped workshop that will help people develop board games, card games and comic strips. The aim is to give budding artists and entrepreneurs the resources they need to bring new products closer to the market.
Fablab 2300 has been set up under the Rock Paper Pencil initiative, which supports the gaming and cartoon industry in and around Turnhout, in northeast Antwerp province. Based in the city's National Playing Card Museum, the fablab will provide free access to equipment to help people build game prototypes or limited editions, which can then be tested and developed further.
Cartoonists will be able to use a high-specification digital printer, while game developers can make pieces and boards with a 3D printer, latex plotters and cutters, and a laser cutter.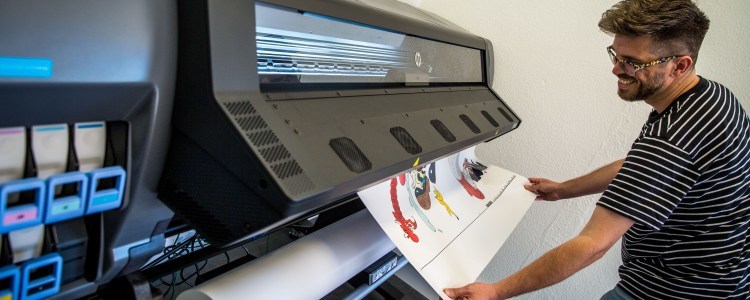 Professional prototypes
The city has invested €60,000 in the fablab, which is supported by local game developers Game Brewer and Cartamundi. Experts from the two companies will guide people in how to use the equipment.
"Prototyping a board game is a very labour-intensive activity," Rudy Seuntjens of Game Brewer told Het Laaste Nieuws. "Most board game designers do this by hand, with a modelling knife and a cutting board. Here at the fablab this can be done much more professionally."
The extra polish that comes from using this equipment can make all the difference, he said. "The prototype will look much more professional. This makes it easier to sell your design to a publisher afterwards."
Fablab 2030 is open on Thursday afternoons and Friday mornings and can be used by appointment.