De Warande house of culture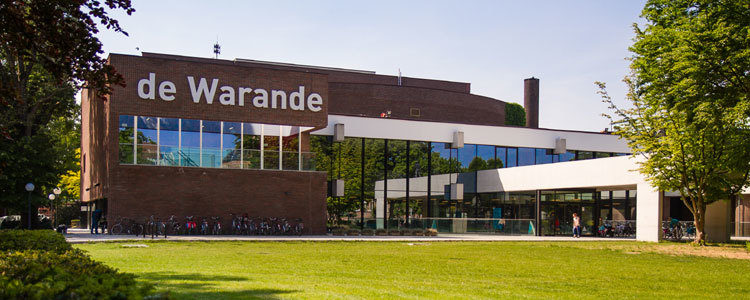 You can't say culture in Turnhout without adding de Warande in the same breath. This renovated temple of culture is in the Castle's rear gardens. There is always something to do, all year round. A play, an exhibition, a concert, ... Both the big and the lesser-known artists steal the show.
Conceived for EXPO 58
Or the idea at any rate. The opening ceremony was held in 1972. Since then De Warande has proven its worth as a multifunctional cultural centre. This is where adults, adolescents, children and even schools come to turn their minds to culture with a capital C. The Opendoek Film Festival, Strip Turnhout, the Ar-Tur Architectural Association and Kunst in Zicht also reside in De Warande. The library is right next door.
Shiny new
In 2005 De Warande opened the Cube, a beautiful room of outstanding design. Which gave it a taste for more. In 2012 De Warande will be pulling the cover off its new-look cultural complex. The upgrade is impressive: a new central hall, a new cafe, a new Garden Room, a new exhibition space showing a retrospective on Campine-based artist Jef Gys and a brand new underground party venue!