Exhibitions
Long live fate!
About the art of playing
Playing cards is of all times, generations and ranks. Everyone has been playing cards, for centuries, and this wasn't unnoticed by artists. Most people play from childhood. You endure the game alone or in company, just like in real life. You get to know your opponent, weigh up chances, make choices, come up with a strategy, and who knows, spark a flirt or romance.
Yet card players are often not portrayed very flattering: they swear, drink, argue and even fight with each other. The dark side of life. Which path do you take: do you go for the fair, quiet game where you learn skills and insights, or do you lose yourself in gambling, cheating and deceit? And what does the future bring? There are honorable winners and inglorious losers. Is life just a matter of playing your cards right or is there more to it?
With 'Long live fate!' the National Museum of the PLaying Card gives a glimpse of the role of the card game in Western art. For this exhibition the museum draws from its own collection, but also shows works from the collection that it has got on long-term loan from the National Lottery since 2019. It concerns books, game machines, paintings and graphic work by well-known and lesser-known masters, all with the theme: the card game. Part of this collection was already shown in 2019-2020 in the exhibition 'Card Players in the Arts'. From March 31, the museum will reopen the 'treasure room' with a selection that honours the reputation of the card game through the ages.
With works by, among others: James Ensor, Jan Moerman, Marcel Stobbaerts, Ferdinand de Braekeleer, Johan Clarysse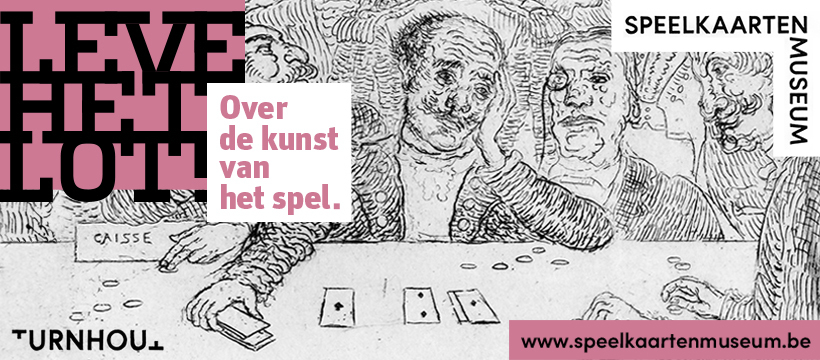 Former exhibitions
Sub-skin - About people, tattoos and playing cards
Exhibition - 19th of May 2022 until the 26th of February 2023
As a memory or ritual, as a statement or by mistake, as a tribute or by revenge: you take a tattoo for life, and that is often the start of a personal conversation.
Photographer Ans Brys and writer Matthias MR Declercq enter into that conversation. In fifteen portraits they focus on people and go beyond what you see. "Sub-skin" spreads wide, from the symbolism behind Koeken Tien (Ten of Diamonds) and The Ace of Spades, to a tattoo of a tarot card and a king from India.
Nothing is what it seems. A tattoo is not a drawing, it's a story.

X - Censorship and Image Culture
Exhibition from April 1st till November 7th 2021

Strips Bij Voorbeeld (Comics By Example)
until August 30 2020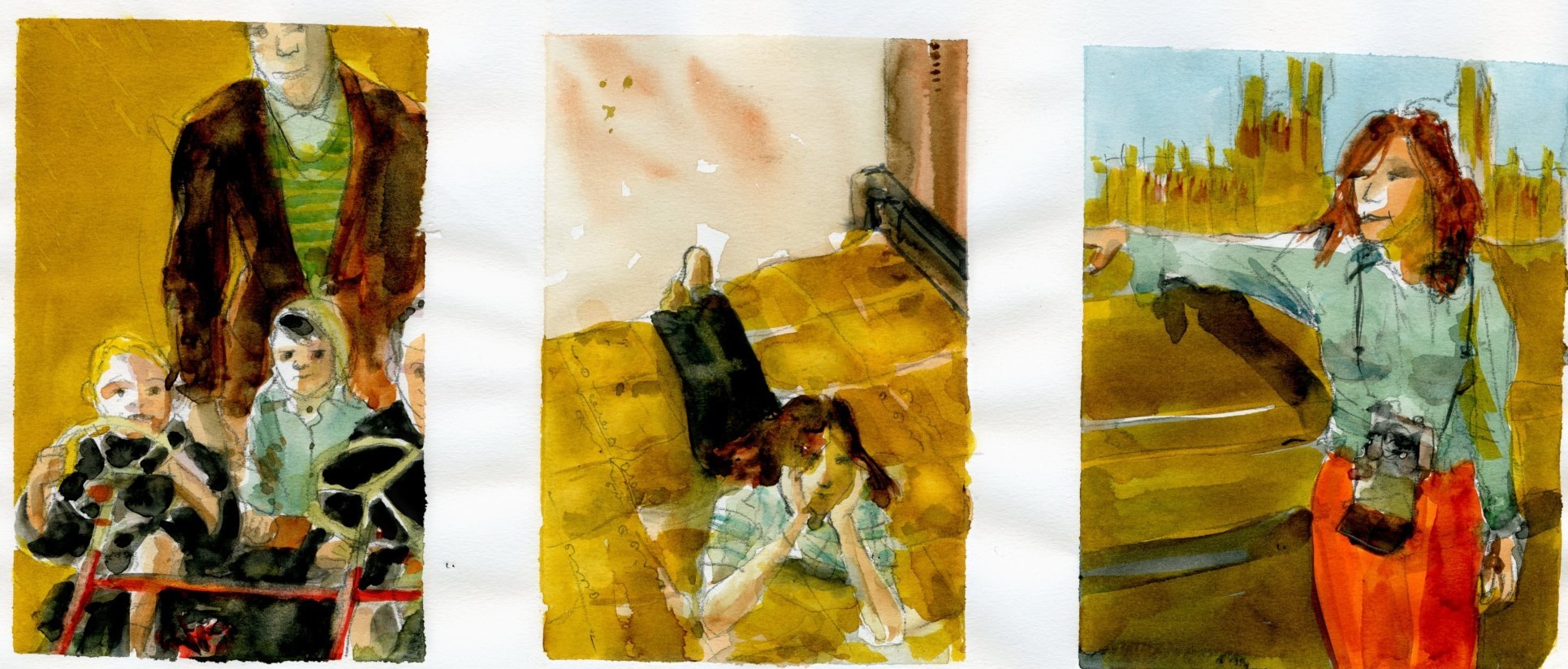 Card Players in the Arts - The collection of the National Lottery
Exhibition from October 26, 2019 to April 30, 2020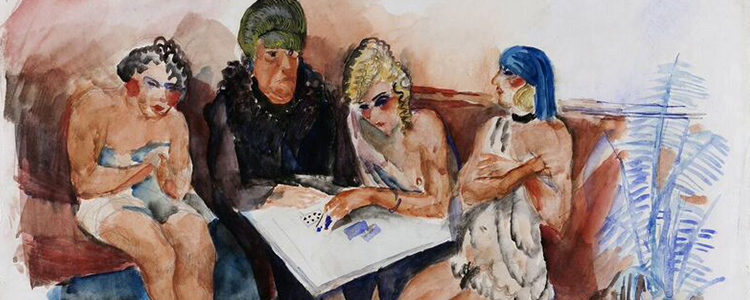 Whist Markers - The collection of Laurent Gimet
Exhibition from October 26, 2019 to March 31, 2020

Hocus Pocus Playing Card
30 June 2018 - 31 January 2019