Child with ink stains
Child with ink stains
It is 1892. Senne is 11 years old and a factory child. Like many children, he works in one of the printing companies in Turnhout. The labour is hard and heavy, the days are long. The ink from the machines sticks indelibly to his clothes, hands and skin.
On what was supposed to be an ordinary working day, Senne unwittingly sets off a chain of events, with major consequences…
Child with ink stains is a story about exploitation and injustice, but also about resistance, courage and the will to change the course of history.
Turnhout experienced its heyday as an industrial city in the nineteenth century. With the city of today as a stage set, Child with Ink Stains takes you back to this eventful period. Ten imposing murals bring the world of Senne to life in an unprecedented street art tour.
Child with ink stains is a production by Musea Turnhout, in collaboration with writer Paul Govaerts and comics artist Dido Drachman. Together they realize the very first cartoon with the city as a canvas.
From this summer, you can stroll through the streets of Turnhout and feast your eyes.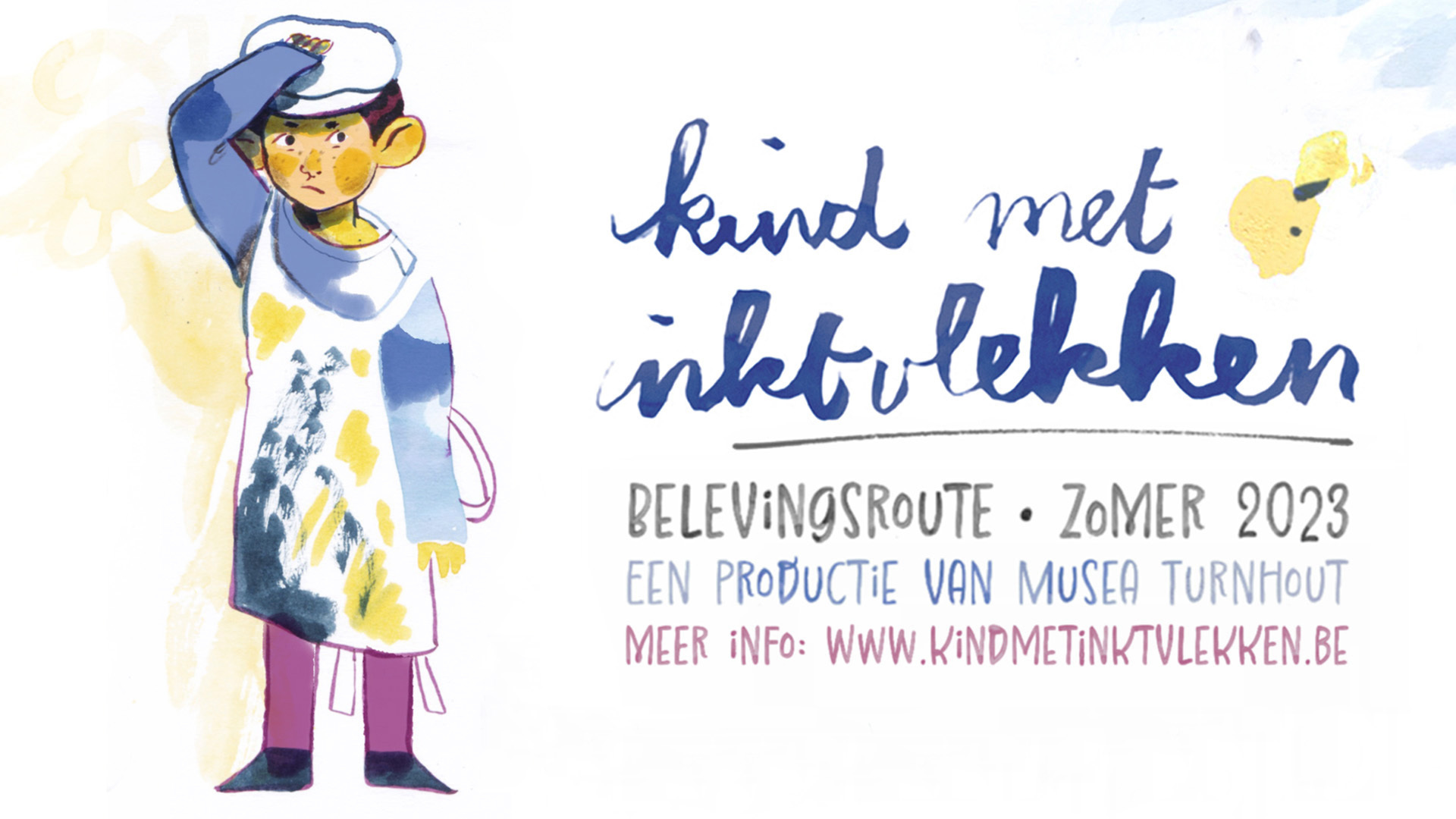 This unique art project will be launched with bells and whistles during the biennial festival Stadstoeren that will take place on 7-8-9 July 2023, and will colour the streetscape of Turnhout for a long time.
How can you experience Child with ink stains?
• Let yourself be guided:
Book your ticket for the experiential guided tour along the track soon.
Price: € 5 per person
Are you younger than the main character Senne (11 years old)? Then you can follow this tour for free.
• Go out by yourself:
Experience the story with a podcast and buy the Child with Ink Stains package (with the publication, a gadget and a combi ticket for the museums).
The package is available for 10 euros at the Taxandria Museum, the Museum of the Beguinage, the National Museum of the Playing Card or at Tourism & OuT
The walk starts and ends at the Museum of the Playing Card.
The Child with Ink Stains project is made possible by the City of Turnhout, the Flemish Government, Rock Paper Pencil, Erfgoed Noorderkempen and Strip Turnhout.