Exhibitions
To be expected soon:
Turnhouts Drukwerk
23 March - 31 August 2019

Former exhibitions
Hocus Pocus Playing Card
30 June 2018 - 31 January 2019
Everyone loves the conjuring art, or at least most people do. Conjurers have walked the globe since antiquity, creating illusions. Their tactics are based on dexterity and clever tools. They deceive to their hearts' delight, yet the audience is happy to be pushed around.
The popularity of conjuring was increasing considerably towards the end of the 18th century. As a result, the music hall was acknowledged as a cultural venue, next to the opera, the concert hall and the theatre. The halo of mystery surrounding conjuring artists appealed to everyone's imagination. Playing cards had already been commonplace in Europe for a few centuries and now made their entrance into the world of conjuring. The first book containing descriptions of magic tricks involving playing cards was published in 1634. Conjurers often came up with and designed their card tricks themselves, which is clearly visible in the tinkering work. As conjuring was becoming more and more popular, the need arose for ready-made tricks: a new and true industry was born in the 20th century.
Because of the two world wars, the conjuring art suffered a temporary setback. People were not going out as much and radio and cinema were introduced. The entertainment world had changed. Today, however, conjuring is as popular as ever. Numerous talent shows and online videos demonstrate this. Card tricks are still popular with conjuring artists and their audiences, also to serve less noble purposes. A skilled card cheater will admit to have developed their dexterity with the help from a conjurer!
'Hocus Pocus Playing Card' shows you the wonderful world of the conjurer using embossed objects, playing cards, photos, old posters and footage. Although not all secrets will be uncovered, you get the chance to learn and practise some tricks yourself to make the impossible happen!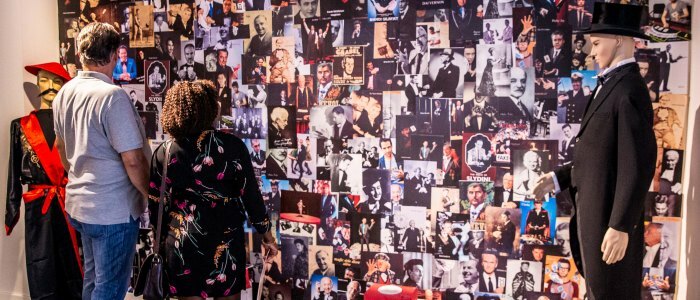 Joys and sorrows on playing cards
People used to be very thrifty. If a pack of cards was incomplete, the rest wasn't thrown away. They were useful cards that could be written upon, especially in the past when the backs remained unprinted.
Cards could also be used for overprinting. Or to draw and paint on it. You could fold the cards, or tear them, cut them, puncture them, paste them, or even grind them.

Dutch collector Gejus van Diggele made a personal selection from his collection of more than 5,000 cards which have been re-used in over 375 different ways.
Read his personal comments (in Dutch and in English) and discover what these cards can tell us about life during almost 300 years.

Memory stickers
'Memory stickers' is the title of Lore Stessens' dissertation. For this project she selected old photos that did not necessarily mean much to her, but did arouse her curiosity. As the project sponsor she chose to work with used playing cards, the selected photos and Chinese ink.
No one should mind that the Chinese ink was unpredictable, spread out arbitrarily and added accentuating features in other areas. For ink will fade, just like photos and memories.

Lore Stessens is a drawing teacher. She was an enthousiastic youth guide in the museums of Turnhout for many years, did an internship at the Playing Card Museum and also worked there as a student.

Lust & Lies - Roman intrigue on playing cards
until 31 August 2017!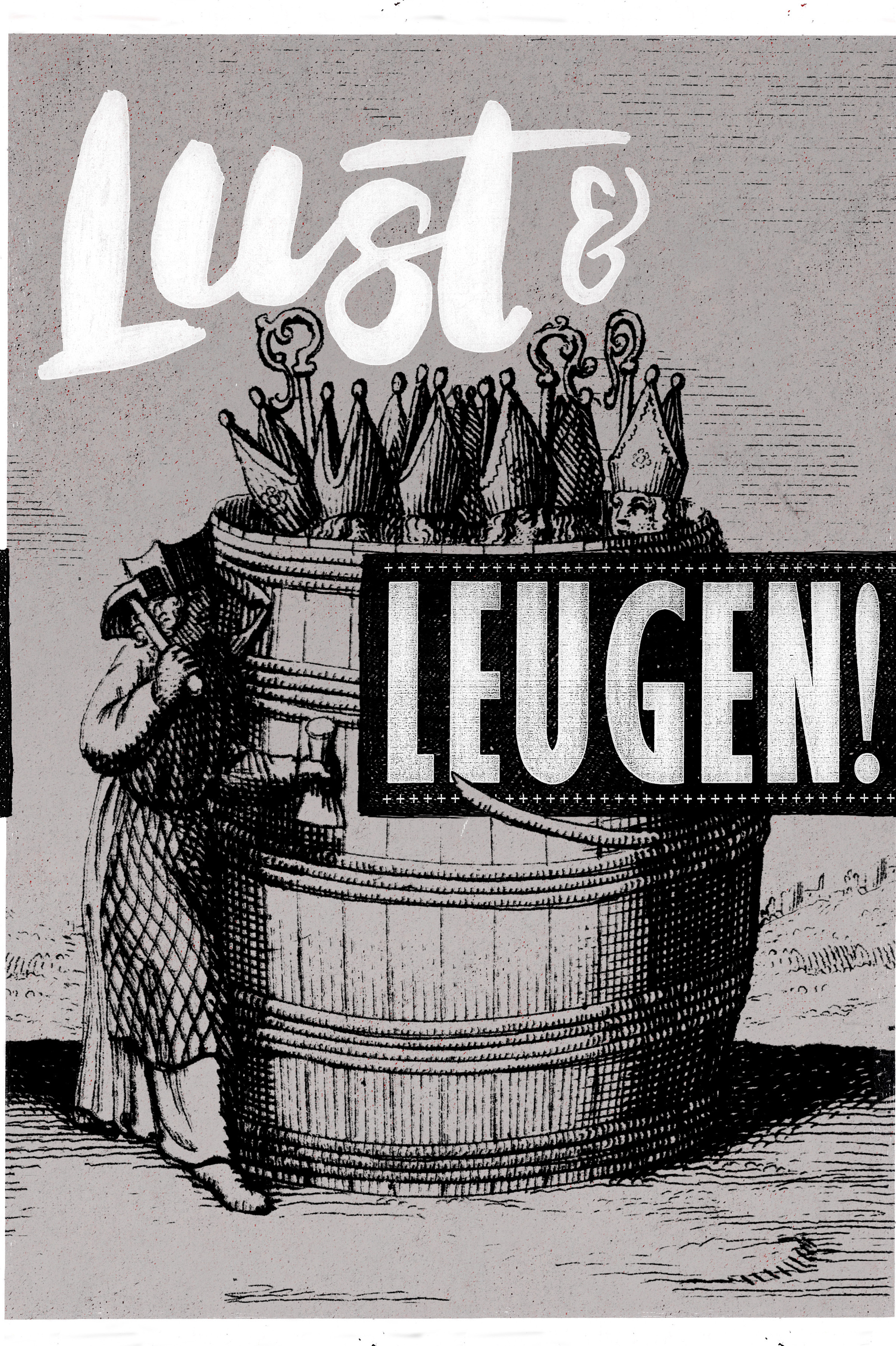 Around 1725 a card game is released that caricatures the Pope and the Jesuits. The anonymous producers challenge the lust for power and corruption to which they have succumbed. The game depicts the institution of the Church as the underminer of true christian worship and at the same time prescribes how religion should be practiced.
The 'New Constitution', which is what the card game is called, is rather moralistic. The Pope is depicted in dire straits to teach that 'harm hatch is harm catch'.
Though the cards may make us laugh heartily, they at the same confront us with notions of good and evil, virtue and vice, truth and falsehood. However, greed and lust for power especially are mercilessly exposed in this game.
The card game was presented by the Jansenists, a 17th and 18th century religious and political movement that originated in response to certain developments within the Catholic Church. The Jansenists also opposed absolute monarchy.
The satirical card game was published under a false publishing address. This was not an uncommon practice at a time when religion and politics were still going hand in hand and being dissident could be life-threatening.
The Playing Cards Museum dares to open an exhibition about this game!
Curator: Filip Cremers
Scientific research: Clémentine Diepen
Design: Bram Luyts