Activities
Summer in the museum
Due to covid-19 measures, the activities below are currently canceled
On Tuesdays: a guide will tell you more
Every Tuesday of July and August, one of our experiences museum guides will
provide you with extra background information and nice anecdotes.
On Thursday: PRESSure in the museum
Our printers set the historic printing presses in motion once a week. They demonstrate different printing methods and give attention to the overall finish of playing cards: the cutting, edging and shining process. To conclude the demonstration, they operate the gigantic 19th century steam engine.
The demonstration is in Dutch, each Thursday of July and August.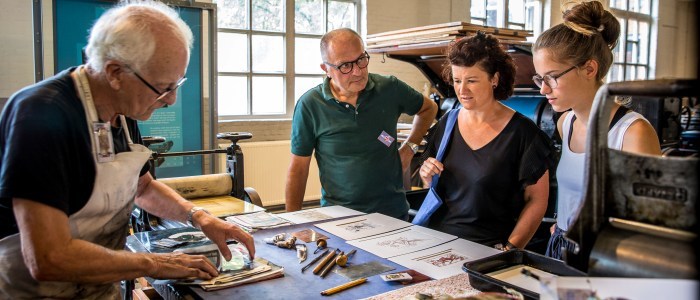 On Sunday-afternoon: Magic from our Club Magique
Three of our talented, young magicians will show you in turn which trics they have up their sleeve, while you visit the museum. Be amazed by this local talents.
Don't forget to reserve your tickets before your visit, and make sure you'll have a mask to put on during.